California did not always have a smooth ride with sex education. Concepts such as STI's consent, unintentional pregnancies, and genders are hardly the talk parents and children anticipated. But now California is the backbone of the revolution of sex education across all of America. California made its example for the whole world by ditching the state-funded abstinence groups to educating their children about sex, consent, relationships, and genders. 
Before going any further, are we clear about what we define as sex education? The clear definition surrounding sex education has gone through hurdles and loops of changes in the past few years. Sexuality education no longer refers to the topic of the importance of abstinence or the human sexual anatomy. It is no longer surrounded by a conservative agenda but a more empowering voice with every point and form of education. It conforms to the issues relating to human anatomy, sexual relations, emotional relations, emotional responsibilities, sexual reproductive health, sexual health rights for both men and women, consent, sexually transmitted infections, sexual activity, sexual orientations, and even responsibilities surrounding parental knowledge. 
Needless to say, the curriculum of sex education is not a matter of what goes where, and who does what. Contrary to the prevalent belief, sex education is about teaching young children about their rights, it is about teaching them about the risk of sexual activities. The aim of the well comprehensive sexual education program is to practice safe sex, cultivate a gender non conforming safe space for children to explore their sexual orientation, manifest healthy emotional relationships between parents and children as they reach adolescence, and reduce the risk of unwanted pregnancies, STI's and HIV by a significant number. Amera's and the world's number one choice to reduce the risk of pregnancy and so on used to be abstinence programs. However, this did not fix an ongoing HIV epidemic and STI transmissions around the globe. It fails to educate children and shame them for their budding sexual feelings. This not only suppresses their sexual desire but they find an unhealthy outlet for sexual release. 
However, California has managed to set an example for the world by reducing unwanted pregnancies among teenagers. By empowering children to embrace their sexual orientation. By teaching them to make conscious choices regarding sex and teaching them to take responsibility for their actions. All through a very comprehensive sex education curriculum. 
What does California's groundbreaking sex education curriculum include exactly? And how is it relevant to you to become a good sex education volunteer and advocate?
Sex education volunteers are nonjudgemental. They are warm people who strive to answer all questions of sexuality. They embrace sexuality as part of human development. The curiosity to explore sex toys Malaysia and the rest of the world have to offer from same-sex relationship discussions and safe sex measures, are all imperative discussions in today's climate. The current world has a blurred line on consents, and this is one place where there should be no haze or blurs. The idea of affirmative consent and its comprehension comes from the guidance of well-trained sex educators and volunteers. 
The California sex education reform under the California healthy youth act (AB 329) was implemented in January 2016 and truly threw the region into a weave of sexual progression and empowerment. The act came into effect to provide children aged 7-12 with a curriculum that is inclusive of all genders and sexual orientations to teaching children about STI's/HIV, pregnancy prevention, healthy prevention, and sex trafficking and how to avoid it. The embracement of all things that were considered "taboo" to be spoken of had groundbreaking results to show. Children were enthusiastic to be included and felt accepted. The educations system prevents any student to be left out and it promotes the inclusion of students of colors who are pushed even further down the rabbit hole of shame surrounding sexual topics. 
The comprehensive curriculum that is considered inclusive, educational, and diverse aims to provide children with the necessary skills to develop a healthier relationship with various concerning topics such as sexual orientations, growth, development, emotional and sexual relationships as well as their own body. The educators are clear on the reproductive rights of girls and boys and what they need to develop a healthier relationship with opposite genders. 
However, many are still not open to this idea of comprehensive sex educational reforms in society. This comes from the common conservative belief that teaching about sex can lead to young people having more unwanted sexual relationships. Parents believe the information is not age-appropriate and that abstinence is the only way to reduce sexually transmitted infections and other diseases. On the other hand, much to the disappointment f abstinence program advocators, those programs have seemingly no effect on the spread of sexually transmitted infections and unwanted pregnancies.  Texas is a region where abstinence programs are still practiced in various schools. They focus on the importance of waiting till marriage rather than addressing significant sexual health issues and concerns that aid children to make better choices. 
Parents also coming from rather conservative backgrounds are not in favor of the gender-nonconforming space the law has made space for. They believe that children are too young to be taught about LQBTQ+ and a school is not the appropriate place to learn about all different concerns of sexuality.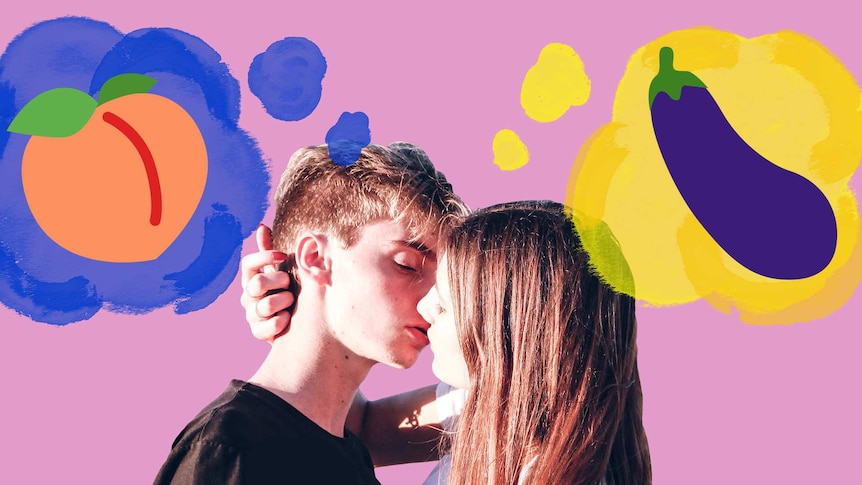 The world has a lot of catching up to do with the progressive stance of California. The future of decreasing unwanted pregnancies and STIs do depend on having a more educational and progressive attitude towards sex education, as proven by the California healthy youth act. Volunteers and trainers can take a lesson from California to spread their insights from the future of sex education. You do not have to be a teacher to receive the necessary training and education in the districts of California. Many California volunteer organizations provide sex education training to volunteers who would like to participate on programs in consent, HIV education, and sex education for children.  They aim to form a league of next-generation sex educators who are progressive, open-minded, nonjudgemental, and empowered.